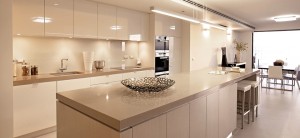 Since the company was formed in 1963, Orana custom built furniture and joinery has earned a reputation among it's peers and clients for creating quality award winning kitchens & Joinery.
Our dedicated design division Orana designer kitchens believe the kitchen is the most complex room in your home and therefore the most important to get right as you live and work within the results for years to come.
It's here where we believe we are able to combine innovative design without constraints and have the ability to individually manufacture every cabinet exactly to fit your unique space.
We believe it is our attention to every detail and the level of commitment of all our staff that has been and will continue to be the key to our continued success.